Product Name: Turntable with USB/SD/BT Player
Model Number: XR-179D-55
1. [3 Speed Record Player] - Adjustable to play 33 1/3, 45 or 78 RPM records; Convert records to digital files by supplied software.
2. [Portabl & Design] - Vintage styled stand-alone vinyl record player; portability design for Briefcase / suitcase looks easy to carry.
3. [Multifunction] - Built-in dynamic full range bluetooth stereo speakers, RCA output, headphone jack and rear phono connection for connecting the record player to your stereo.
4. [Material&Speed control] - Wooden cabinet with PU leather wrapping; Pitch Control for Adjusting the Record Player Speed; Volume Control button included.
5. [Guarantee] - We are record player factory directly sell to customer on amazon, we can provide you lifetime customer service.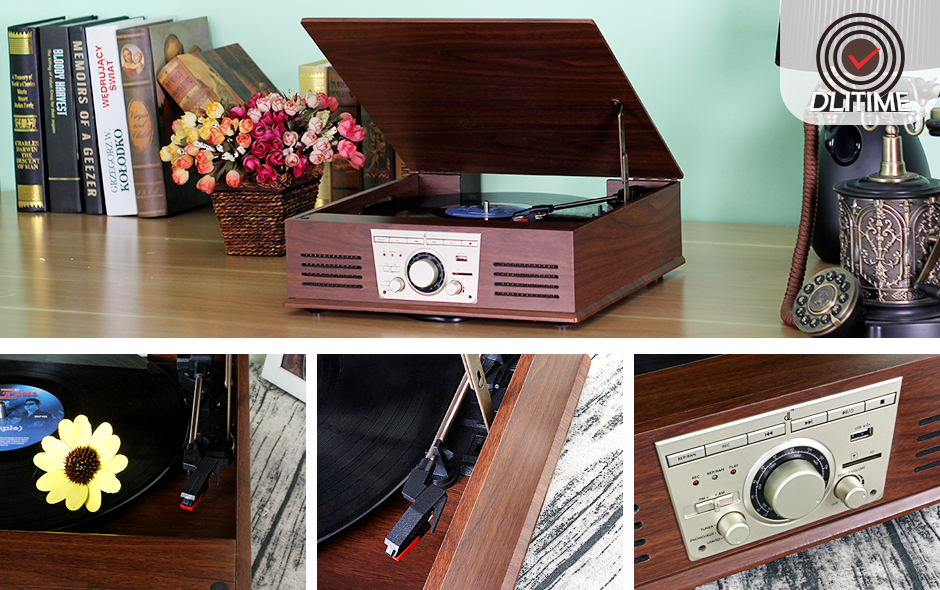 * Rich, Dynamic Sound.
*
Playing All Your Media.
* Multi-Function, let you do whatever you want.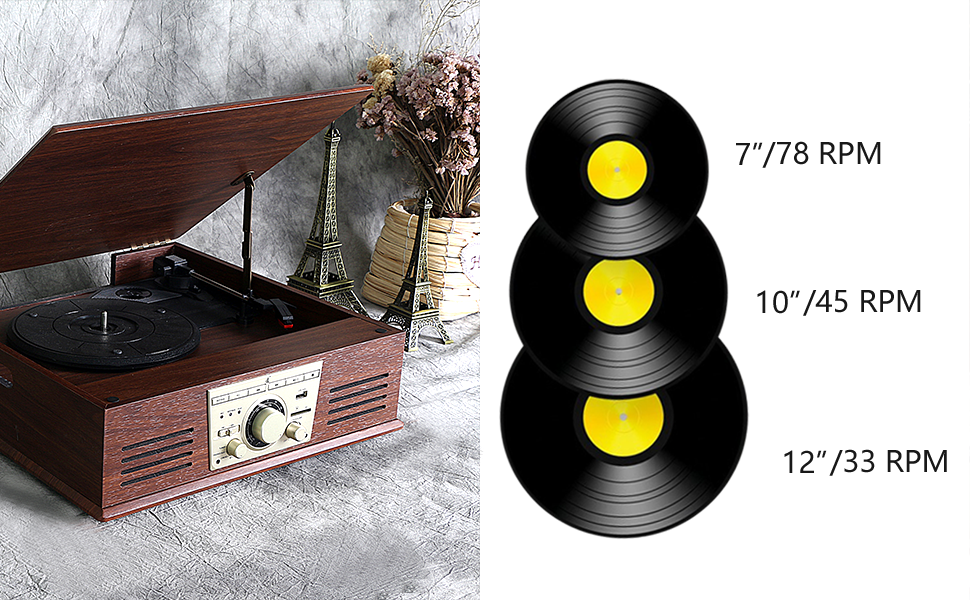 * Stay connected with live music.
* 3-Speed Record player.Turantable:33/45/78(support 7"10"12" records)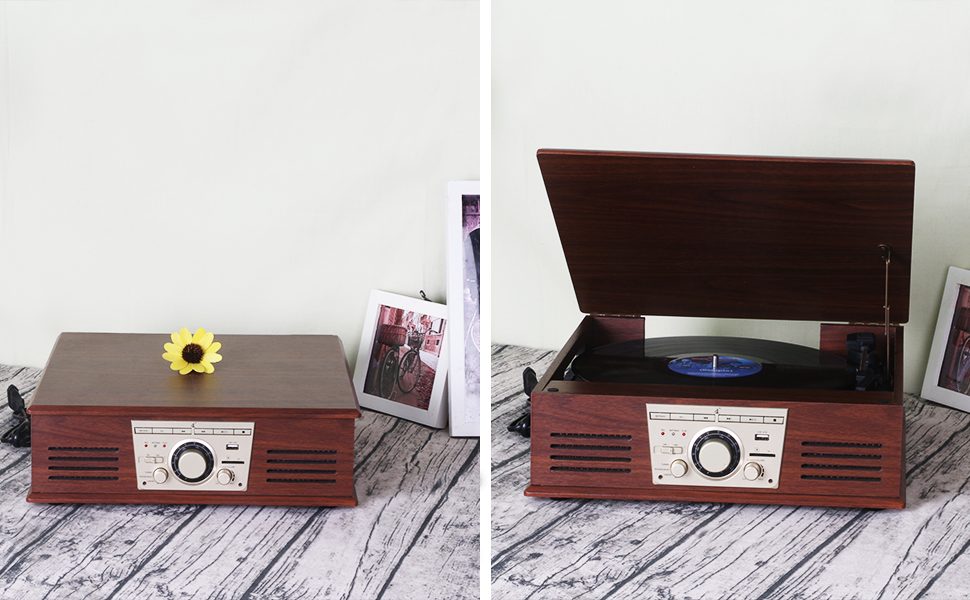 Antique design, solid wood apprearance very nice decoration for the living room and bedroom.

Vintage Styling, Modern Convenience.
Drawing Details Description
A. Front Panel View: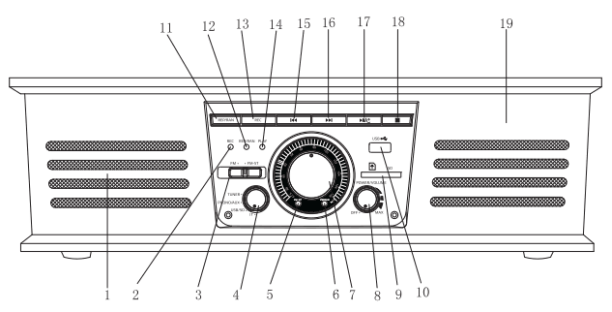 B. Back View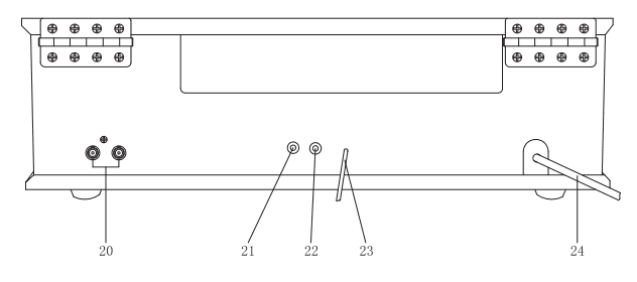 C. Top view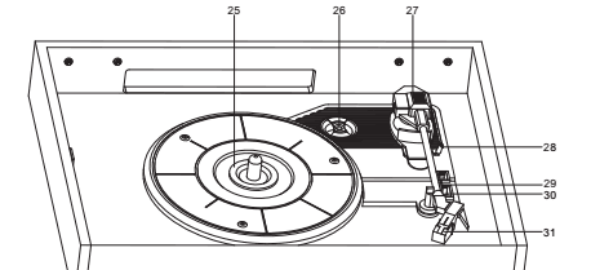 Number meaning of above pictures:
1. Speaker
2. REC MODE Led
3. Switch(Fm stereo /Fm )
4. Function select
5. FM(Stereo) led
6. Power led
7. Tuning knob
8. Volume/power(on/off)
9. SD card slot
10. USB Port
11. Repeat /RAN key
12. Repeat Led
13. REC key
14. Play mode Led
15.


:Press to select previous track or press and hold to fast reverse
16.


Press to select next track or press and hold to fast forward in USB/SD/BT modes
17.Play /pause key
18.Stop key
19.Wood unit
20.RCA Line out(R/L channel)
21.3.5mm AUX-IN Jack
22.Earphone Jack
23.FM ANT
24.AC CORD (POWER INPUT)
25.Turntable Tray
26.45 RMP adaptor
27. Tone ARM
28.Auto switch
29.speed selector
30.Tone arm lock
31.Cartridge with Stylus